* The first issue of the music magazine Le Passe-Temps is published in February, 1895.

* The Archambault music publishing house is founded.
* The Berliner record company is founded in Montreal in 1899; In 1887 in Europe, Emile Berliner had patented a gramophone using his procedure for replacing the cylinder with a disc; 1890 witnessed the birth of sound recording in Germany.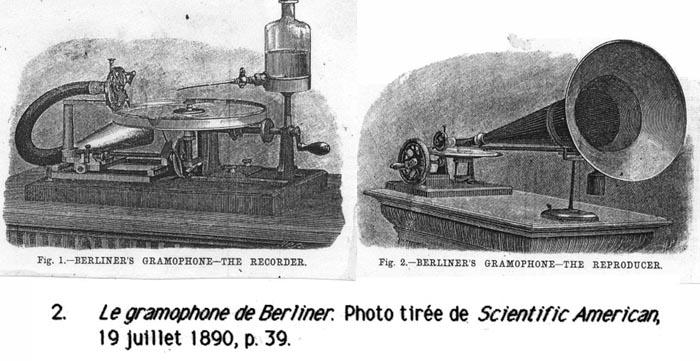 * Edison (cylinder), Columbia (cylinder and disc) and Berliner (disc) fought over the North American market; Quebec artists recorded with foreign companies (Berliner/Victor, Edison, Columbia…).
* From 1898 to 1908, 300 French Canadian recordings were brought out by Edison, Columbia, Victor, Imperial and Berliner; classically trained singers and popular artists (some of them speakers for the silent movies) shared the market.
* Berliner brings the first Quebec series to market in 1903; singer Victor Occelier inaugurates the series; in the same year, Edison launches 36 recordings for the French Canadian market, including notably Henri Cartal (risqué repertoire) who would record for Columbia in 1905; Joseph Saucier would record for the same company as well as for Berliner (in 1904: La Marseillaise, the first recording entirely made in Canada) and His Master's Voice.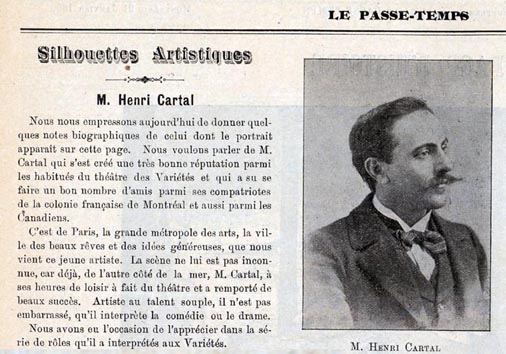 * In 1903, the first concert to combine works by Canadian composers with poems by Canadian authors from the École littéraire de Montréal.
* In 1909, Berliner offers recordings from France and England (on the His Master's Voice label); a few French titles begin to appear on the market in 1918.
* Following a lull between 1908 and 1916, recording picks up again, with romance, humour, country dances (starting in 1914) in addition to the genres already in circulation (burlesque, religious and patriotic songs, folklore, risqué)
* Enrico Caruso and Sarah Bernhardt can be heard on disc in Quebec.
* Pathé Frères opens branches in Montreal (J. A. Hurteau & Co. Ltd) and Toronto to handle the Canadian distribution of their products.
* Starting in 1911, ethnomusicologist

Marius Barbeau

begins collecting and recording 3000 American Indian songs on Edison wax cylinders; from 1915 to 1930, he records and documents 6700 French Canadian folk songs (this collection is at the Museum of Civilization in Hull).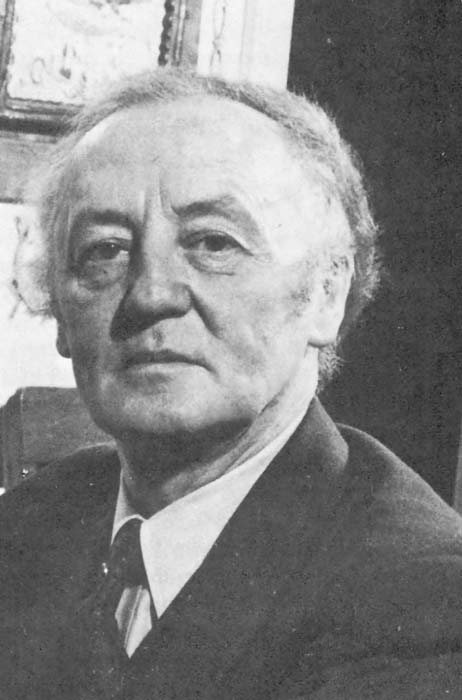 * In 1917, the Canadian Phonograph Supply Co. begins importing Starr discs.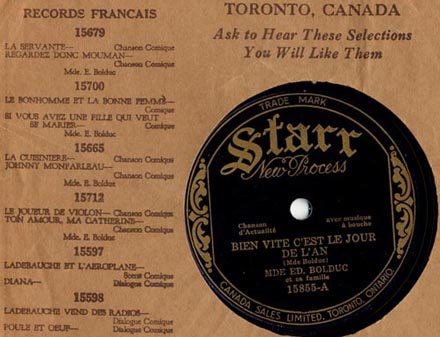 * In 1918 Herbert Berliner, son of Emile Berliner founds the Compo company in Lachine, near Montréal; the plant presses records for independent labels (including Starr and Starr-Gennett, which produce burlesque and dance or traditional music); Compo would later produce its own records (Apex , Sun).
* Between 1914 and 1920, record production in the U.S.A. quadruples (from 25 million to 100 million copies) ; the clergy does not approve of the dance music available in Quebec, but the young people are going crazy for the new dances, the fox–trot, the one–steps ...
* In 1924, Berliner is taken over by Victor.
* In the 1920s, Montreal is less a jazz city than many others; operettas and traditional music are the favourites; the phenomenon of translating American songs forges a particular cultural identity; local French Canadian expressions begin to be heard on record.
* Between 1898 and 1960, over 10,000 works by more than 700 French Canadian artists are pressed.
* At the dawn of the 20th century, the first presenters for the silent movies in Quebec are stage professionals (singers, actors, variety, burlesque ..); many become popular and make records, including Hector Pellerin, musician, speaker and pioneer of records and radio (CKAC); Pellerin makes American adaptations (of Roméo Beaudry in particular), of the cabaret, cafe concert and romantic ballads; starting in 1915, when burlesque becomes popular, he records songs and monologues on the Starr-Gennett label.
* In 1924, the Berliner Gramophone Company is taken over by the American Victor Talking Machine Co.
* In the early 20th century the entertainment industry is already beginning, on a modest scale, to create networks among the media (records, movies, periodicals and later the radio).
* Electric recording begins in 1924, noticeably improving the spectrum of frequencies and the quality of recordings; renewal of the record label catalogues.
Ladébauche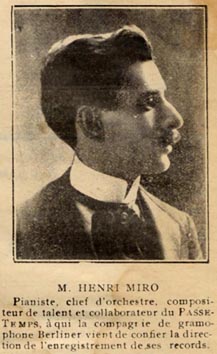 Henri Miro

1895-1925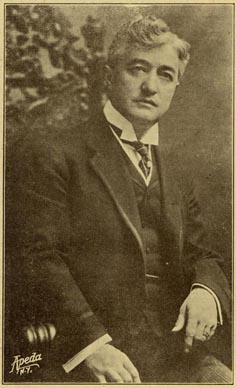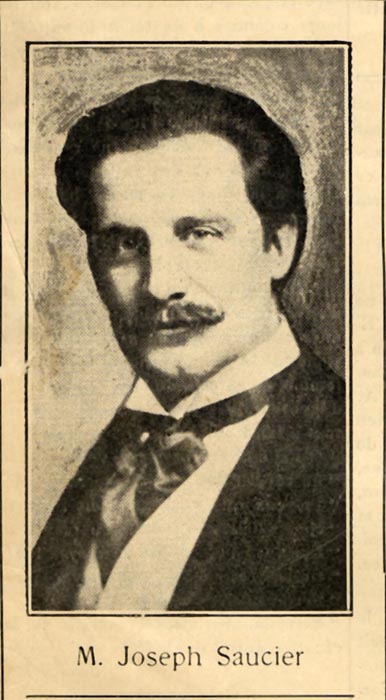 Joseph Saucier
Émile Gour

José Delaquerrière


Louis Chartier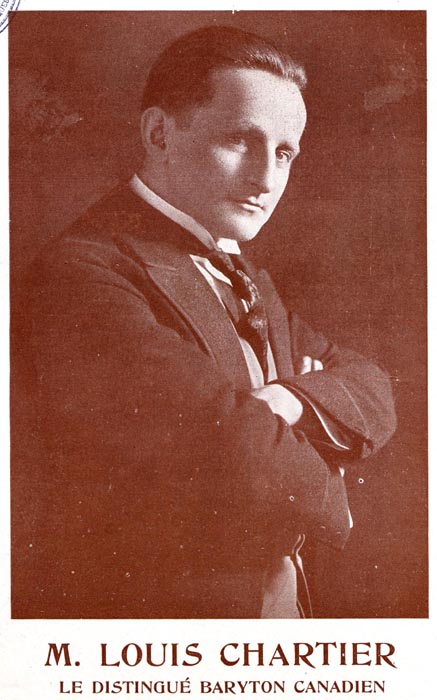 Classical music:

Popular song: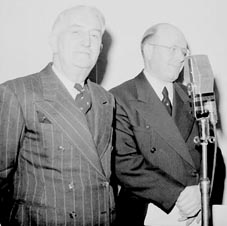 Louis-Richard Beaudry

A. Fertinel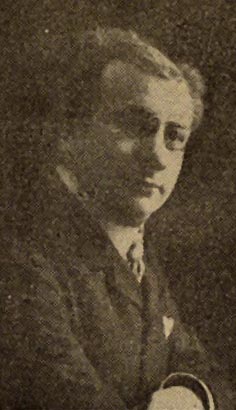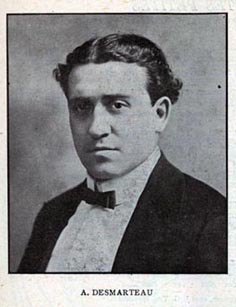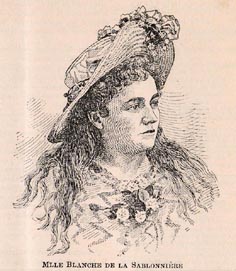 Blanche de la Sablonnière

Variety:
Henri Prieur

Charles Dalberty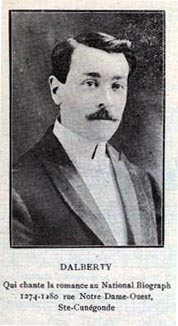 Charles Dalberty
Rolland Conrad

André Descart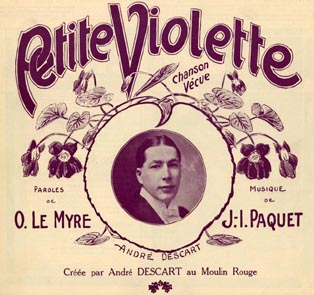 Traditional music:
Humour :
Instrumentalists :
Henri Miro (piano and conductor)

Albert Chamberland (violin)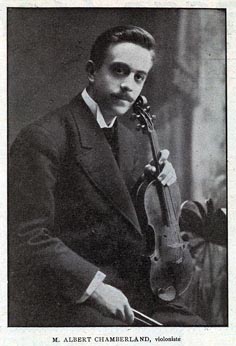 Albert Chamberland
Ernest Gill Plamondon (violin)

J. B. Dubois (cellist)

Willie Eckstein (silent movie pianist)

Rosario Bourdon (cellist)
Ensemble:
Adanac Quartet

Dumbells

The Venetian Garden of Montreal dance orchestra

Melody Kings of Montreal (with Billy Munro on the piano)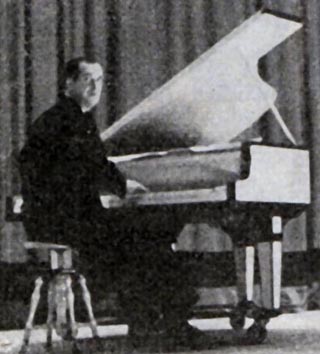 Billy Munro
*

Note: the materials cited below are available in French only.
The research carried out by the Phonothèque québécoise on the Berliner and RCA companies is available at its documentation centre. An inventory of private record collectors in Quebec is also available at the Phonothèque.
The following interviews relating to the sound history of this period may be consulted at the Phonothèque:
:
See the Gramophone virtuel section on the web site of the National Library of Canada and the web site of the Bibliothèque nationale du Québec to hear sound recordings from this era.

Jean-Jacques Schira deposited an impressive and well-documented collection of recordings (songs and popular music) on cylinders, pressed records and 78 rpms (1895-1960) at the Archives nationales du Québec en Estrie.
Gabriel Labbé deposited an impressive and well-documented collection of recordings (traditional music) on cylinders, pressed records and 78 rpms (1895-1960) at the National Library of Canada. M. Labbé deposited a part of his collection at the Phonothèque québécoise.
Excerpts of interviews relating to this period in the history of records in Quebec:

Opera repertoire:

Emma Albany, pionnière de l'enregistrement de la musique lyrique- Maheu, Renée, (28" / 177K) enregistré le 29/05/2002
Joseph Saucier, pionnier de l'enregistrement de la musique lyrique et traditionnelle - Maheu, Renée, (23" / 149K) enregistré le 29/05/2002

Popular songs:
Premiers disques édités au Québec

- Lacasse, Germain,

(28" / 177K) enregistré le 21/03/2002
Chanson illustrée dans les scopes ou l'ancêtre du vidéoclip

- Lacasse, Germain,

(1' 04" / 395K) enregistré le 21/03/2002


Hector Pellerin, musicien, bonimenteur et pionnier du disque et de la radio

- Lacasse, Germain,

(1' 51" / 688K) enregistré le 21/03/2002
Chanson urbaine et culture au début du XXe siècle

- Lafrenière, Claire,

(1' 38" / 608K) enregistré le 27/06/2002

Recherche du répertoire du siècle dernier en consultant des disques 78 tours, des partitions et des rouleaux de piano mécanique - Lafrenière, Claire, (58" / 363K) enregistré le 27/06/2002

Influence des productions françaises et américaines au Québec au début du XXe siècle - Normandin, Steve, (29" / 190K) enregistré le 25/04/2002
Version d'une vieille chanson québécoise sur la syphilis - Normandin, Steve, (37" / 233K) enregistré le 25/04/2002

Les styles et influences des chansons au Québec au début du XXe siècle et propos sur la censure de l'époque - Normandin, Steve, (1' 34" / 581K) enregistré le 25/04/2002


Traditional music:

Music industry (production and recording techniques):


Histoire de l'enregistrement sonore, du disque et de la radio à Montréal - Gervais, Raymond, (56" / 352K) enregistré le 16/05/2002

Histoire de Berliner et de RCA Victor à Montréal
- La Rochelle, Réal,
(1' 32" / 568K) enregistré le 05/07/2002
Intermédialité amenée par l'avènement de l'audiovisuel et propos sur Thomas A. Edison - La Rochelle, Réal, (45" / 284K) enregistré le 05/07/2002
Intérêt d'Émile Berliner à s'installer à Montréal
– Roback, Léa
, (51'' / 314K), enregistré en 1993