Phonothèque québécoise


A Sound Archive


Preserving, documenting and sharing our sound heritage
---
Introduction
History of Quebec's Independent Record Labels

H
istory of Quebec's Independent Record Labels: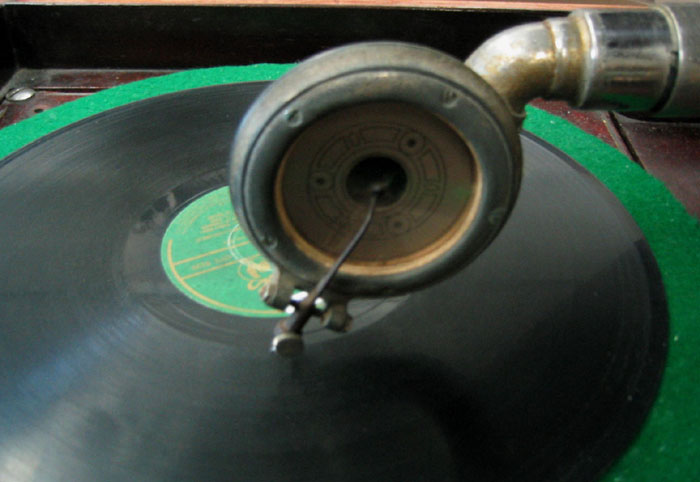 Sound clips on our site are in Real Audio format

(download the free RealOnePlayerGold plug-in).

The History of the Independent Record Labels
Interviews, research, editing, writing and digitizing by Christian Lewis
Funding from the Canadian Heritage Information Network (Virtual Museum of Canada: Community Memories Program) has enabled the Phonothèque québécoise to create a virtual exhibition on the history of Montreal's independent record labels. This exhibition, which may be viewed on the Virtual Museum of Canada website, illustrates the evolution of the record industry in Montreal, birthplace of the Canadian record industry, using images of artists and artisans, studios, ads, record sleeves, musical scores and magazine illustrations.
As a complement to the exhibition, the Phonothèque has made available all of the interview excerpts used to illustrate the history of this flourishing industry. The excerpts (in French) are presented as capsules, archived and classified in four ways:
Chronology of Quebec's independent record labels
Thematic index
Index of interviewees' professions and interests
Index of interviewees (by name)
In addition, there are tables that display the labels by genre and period, and a bibliography.
The history of the record labels that represent Montreal's cultural diversity is told through some twenty new interviews, a significant addition to the vast project of documenting our sound heritage. Among those interviewed are producers, technicians, sound men, artistic directors, managers, distributors, artists, record dealers, radio producers, specialized workers in the industry and collectors: the people who have worked for the record labels and who are well placed to tell their story.
All genres of music recorded by the industry are documented, including song, jazz, popular music, classical, contemporary and folk. Because the field is so vast, existing labels have been given precedence. Nonetheless, a number of witnesses to the past have been included (among them four specialized workers from the Berliner / RCA Victor factory interviewed by Alain Gagnon). A panorama of examples typifies the diversity of the recording environment; labels representing a range of musical genres are present, as are interviewees from many different walks of life.
At last, the public has access to on-line documentation about the fascinating history of the record industry in Montreal and Quebec. An entire chapter in our cultural sound history to be discovered!

Link to the virtual exhibition:
The History of Montreal's Independent Record Labels
Go to the Virtual Museum at http://www.virtualmuseum.ca/, then choose "Community Memories" from the menu on the right-hand side,
choose "Search for Exhibits" under "Explore" and then type Phonothèque in the search window.
| | | |
| --- | --- | --- |
| The Phonothèque | Inventories and Databases | Projects |
| | | |
All rights reserved
©
1997 Phonothèque québécoise / Musée du son,
Last update: June 7, 2004
---
URL http://www.phonotheque.org/f/maisons-ind-disques-eng.html