1930-
* It takes a while for the record market to get back on its feet; the recording studios are empty; re-issues make their appearance.
* EMI is founded in 1931 following an agreement among Columbia, Pathé and Gramophone Co..
* Mary Travers (La Bolduc) dominates the Quebec market with her songs, whose lyrics convey the life of the French-speaking working people.

La Bolduc
* The influence of American music is ever stronger (swing, big band, ballroom)
* RCA inaugurates a budget series (on the Bluebird label) offering re-issues of recordings of Quebec artists; most of the other companies do the same (on the Melotone, Duprex and Velvet-Tone labels).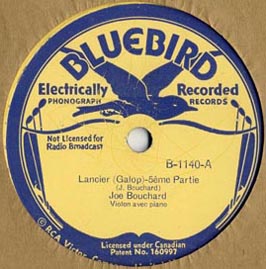 * Radio (Radio-Canada, CHLP, CHLN, CKAC, CKVL) promotes Quebec song and folklore (the Montagnards laurentiens on CHRC Québec, the Quatuor Alouette live during the 1930s, and Lionel Daunais).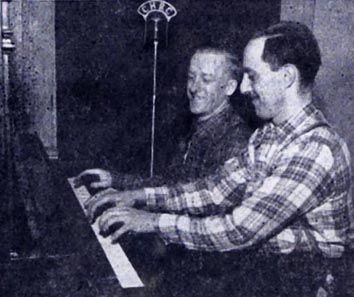 Les Montagnards laurentiens


* The words and music for popular songs had been appearing for several years in periodicals such as Le Passe-temps, the Lyre, Montréal qui chante, Panorama, Le Canada qui chante and the Ouimetoscope magazine; Eddie Prévost is one of the first to set local lyrics to original music, in Le Passe-temps; in the past, Quebec texts were often sung to traditional melodies or to the airs populaires de France ou d'Amérique.
* In 1935, record sales slowly began picking up.
* Lionel Daunais and Charles Goulet found Les Variétés lyriques in 1936.
* Radio-Canada radio begins broacast of L'Heure symphonique starting in 1938.
* >From 1941 to 1956, as part of "Radio - Collège", talks on Quebec musical history are broadcast; many composers, including Jean Vallerand, Lionel Daunais and Claude Champagne aim to introduce the public to the modern classical music repertoire.
1930-1945
Operetta and variety:
Fernand Perron

Jacques Aubert

Trio lyrique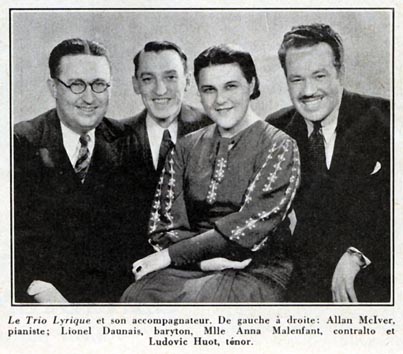 Popular song:
Country :
Traditional music: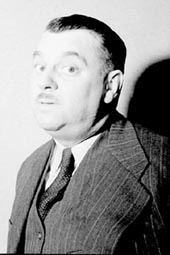 Ovila Légaré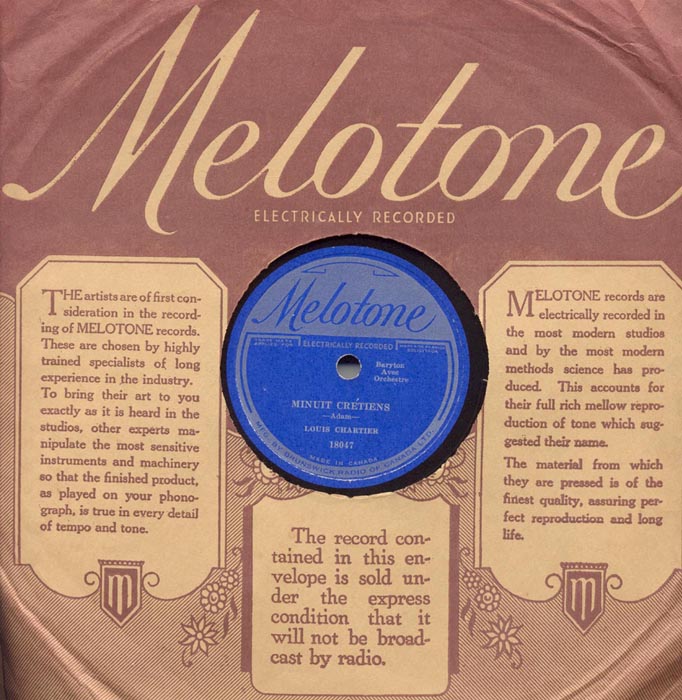 Minuit Chrétiens

, by Louis Chartier
(Melotone)



CKAC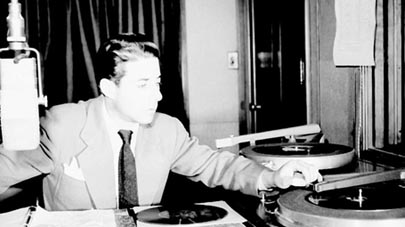 CKVL

*Note: the materials cited below are available in French only.

The following interviews relating to the sound history of this period may be consulted at the Phonothèque:

Excerpts of interviews relating to this period of the history of records in Quebec:



Popular songs:
Perception de la chanson québécoise au début de la radio- Lafrenière, Claire, (44" / 273K) enregistré le 27/06/2002
Les directeurs artistiques et les arrangeurs à l'aube de l'industrie musicale - Normandin, Steve, (1' 07" / 419K) enregistré le 25/04/2002
Traditional music

:
Avènement de la spécificité de la musique traditionnelle québécoise avec la famille Soucy– Bélanger, Jean-Claude, (43'' / 269K), enregistré le 30/05/2003

Évolution des techniques de jeu et d'enregistrement dans la musique traditionnelle et influence de l'émission Les Montagnards laurentiens– Bourque, Benoit, (55'' / 339K), enregistré le 30/05/2003

Spécificité de la musique traditionnelle québécoise– de Grosbois-Garand, Alexandre / Reeves, Francine, (1'01'' / 252K), enregistré le 30/05/2003


Influence de l'émission radiophonique «Les Montagnards laurentiens» diffusée à CHRC-Québec - Labbé, Gabriel, (1' 17" / 475K) enregistré le 12/03/2002
Music industry (production and recording techniques):